George Washington University Battleground Poll – POLITICO.com

Romney wins; Update: CBS insta-poll shows decisive Romney victory; Update: Romney crushes Obama in CNN insta-poll « Hot Air
Politico's postgame piece captures the mood: "Massacre! Massacre!"
Romney Leads In "Toss Up" And "Battleground States" | The Gateway Pundit
in the more numerous and more important "toss up" states, Romney leads by 4, hitting the critical 50% threshold.
In the slightly different category of "battleground" states identified by Politico, Romney leads by 2, 49-47.
President Obama Glamour Interview | Glamour November 2012 | Styleite
Glamour editor-in-chief Cindi Leive sat down with President Obama in July, and now, with the election just a few short weeks away, the interview is available online and in the pages of the November issue.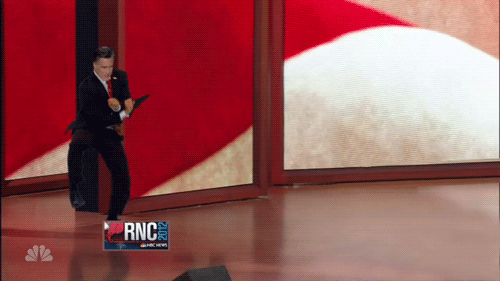 Slugger attacks City Hall | ABC57 | South Bend IN News, Weather and Sports | Local News
The front doors to Michigan City's City Hall are waiting for new windows after a man took a baseball bat to 13 glass doors on Monday afternoon.
Common council taking action against Wal-Mart's recent gun sale violations | ABC57 | South Bend IN News, Weather and Sports | Local News
Monday ABC 57 aired a news report about how a South Bend Wal-Mart was selling tactical guns, even though the store promised the city it would not sell tactical weapons.
Another group of elected officials speaking out about releasing police tapes
Another group of elected officials is speaking out in support of releasing the South Bend Police Tapes. The added sponsorship is coming from a group entirely outside city limits.
The added sponsorship is coming directly from all nine St. Joseph County Common Council Members in the form of a written letter.
Dumber And Dumber – Prosecutor Drops JOINT In Front Of Police Officers WHILE IN COURT
Cantrell, 43, is an assistant city attorney and according to a website set up for his unsuccessful 2009 run at a Judgeship, he has worked as a drug court attorney and tries, "15-20 cases per month for drug and gun felonies…"
Nola.com said that the 17-year-veteran had been suspended without pay following the incident and later reports indicated he had resigned from his position.
Internet Addiction Is The New Mental Health Disorder – Forbes
Internet addiction, or formally, Internet Use Disorder (IUD), may soon be included as an actual mental health disorder, although the authors do say it still needs a lot of additional study. So what are the symptoms of IUD, and maybe more importantly for those of us flirting with it, what's the treatment?
The TSA Wouldn't Let This Woman Bring Vodka Through Security So She Chugged It In Their Faces

Judge Orders Iran, al-Qaida, To Pay $6 Billion In 9/11 Lawsuit « VOA Breaking News
A U.S. Judge has ordered al-Qaida, the Taliban and Iran to pay $6 billion to survivors and relatives of 47 victims of September 11 terrorist attacks in New York.