Obama Cries As He Thanks Campaign Staff After Victory
Utah company blames Pres. Obama for 102 workers laid off | ksl.com
A Utah coal company owned by a vocal critic of President Barack Obama has laid off 102 miners.
After Obama reelection CEO reads prayer to staff, announces layoffs – The Washington Post
Robert E. Murray read a prayer to a group of company staff members on the day after the election, lamenting the direction of the country and asking: "Lord, please forgive me and anyone with me in Murray Energy Corp. for the decisions that we are now forced to make to preserve the very existence of any of the enterprises that you have helped us build."
PICKET: Companies plan massive layoffs as Obamacare becomes reality – Washington Times
Freedom Works has put together a list of companies that will be laying off employees as a result of President Barack Obama's health care law:
How Many Companies Announced Closings or Layoffs Since Obama Won A Second Term? | TheBlaze.com
Do elections have consequences? If you have been paying attention to the financial markets, you might think so. Wall Street has had two horrible days since President Obama won a second term.

However, stock prices are not the only thing taking a hit. It appears that the job market is also suffering. In the last 48 hours, the following major corporations have announced layoffs in America (links take you to news stories about the layoffs – with details from the companies):
McDonald's flies American flag upside-down at half-staff as other businesses close for a 'day in mourning' following Obama's re-election | Mail Online
Several American businesses reacted to the news of President Obama's re-election with both anger and despair, as one McDonald's location hung the Stars and Stripes upside-down and at half-mast.
Now That Obama Has Been Reelected, CNBC Tells Us The Economy Stinks | The Burning Truth
With their job of getting the President reelected complete, by suppressing news stories that might sway voters to Romney, CNBC now sees fit to tell you the economy really does suck.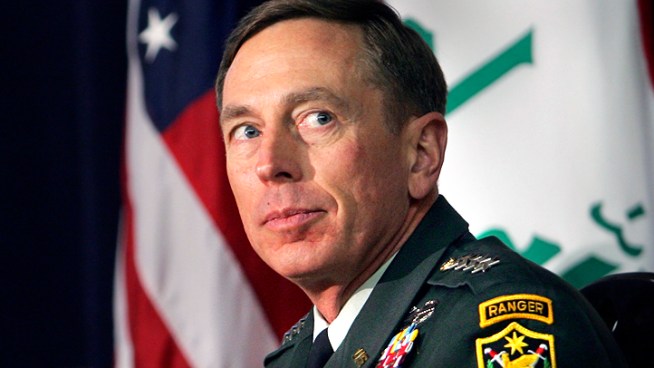 CIA Director Petraeus Resigns, Cites Extramarital Affair | NBC New York
Central Intelligence Agency Director David Petraeus has resigned, citing "extremely poor judgment" for having an extramarital affair, NBC News reported.
7 Navy SEALS, including one involved in the killing of Osama bin Laden, punished for divulging secrets
Seven members of a unit that killed Osama bin Laden got career-ending reprimands Thursday for spilling secrets to a video game developer, a Navy official said.

The members of the elite SEAL Team 6 were charged with dereliction of duty for disclosure of classified materials and unauthorized use of unit equipment for two days of off-the-clock work earlier this year.
House panel invites Clinton to testify at Libya hearing | Fox News
The House Foreign Affairs Committee has scheduled an open hearing for next Thursday on the Libya terror attack and has invited Secretary of State Hillary Clinton to testify, Fox News has learned.

The committee joins two others planning to hold hearings, albeit closed ones, that day.
Egyptian Islamist Congratulated on Arab Network for Murdering US Ambassador | The Gateway Pundit
The interviewer on Al-Marsad News concludes by congratulating him, according to SITE's translation. "A thousand congratulations, Sheikh Abu Ahmed, a thousand congratulations, Muhammad Jamal Abu al Kashef. Peace be upon you O Sheikh!"
Investigation Launched after Classified Info on Benghazi Attack Was Given to Daily Beast Reporter (Video) | The Gateway Pundit
Today, Rep. Peter T. King (R-NY), Chairman of the House Committee on Homeland Security, called on President Obama to identify White House staff members who may have unlawfully disclosed intelligence on the Benghazi attack to journalist Leslie Gelb. Last month Dr. Gelb claimed to have received a White House intelligence briefing on the attack.
Benghazi documents available to senators only when they are out of town | The Cable
Under pressure from senators, the State Department is allowing some lawmakers to look at cables and other documents related to the Sept. 11 attack on the U.S. mission in Benghazi, but only today and tomorrow, when most senators are not in Washington.
Allen County voter turnout down from 2008 election – News-Sentinel.com
While Allen County voters cast early ballots in record numbers this year, overall turnout actually dropped a little from 2008 and stayed about on par with previous presidential election years.
Decision on Indiana health exchange looms for Pence after Obama win – News-Sentinel.com
One of incoming Gov. Mike Pence's toughest decisions will also be his earliest as he decides whether Indiana should implement a health insurance exchange.
Health insurance marketplace becomes central issue in Indiana governor's race » Evansville Courier & Press
Each state has three main options:

n A state-run health insurance exchange — This would put Indiana in charge of determining what plans qualify to be included and what minimum coverage levels they must offer. It would also leave the state to set rules for how small businesses can use the exchange and what options they can give their employees, and would allow Indiana to make tweaks as it moves along.

n A partnership between the state and federal government — While much of the design and implementation would be handled from the national level, Indiana would get to set the rules on what plans would qualify and would handle in-person assistance and outreach.

n A federally-facilitated exchange, in which all of those details would be left to the U.S. Department of Health and Human Services — This is the default exchange for states that do not choose one of the first two options.
Meet The 25-Year-Old Who Will Be Making Your Laws
He's 25, he lives at home, and he will be the youngest member of the Indiana House of Representatives come January.
College Park, Fla., Man Told by City to Dig Up Vegetable Garden in His Own Front Yard | TheBlaze.com
WKMG reported that the 25×25 veggie garden in Jason Helvingston's College Park front yard is against code, which requires a more manicured appearance in an effort to promote higher property values in the neighborhood. It is reported that Helvingston was asked to dig up his vegetables by Wednesday — a deadline he chose to ignore — given that they don't have the contained plantings like a lawn or more traditional landscaping.
Students learn meaning of Veterans Day from decorated Korean War soldier
The 28 students in Judy Schnarr's third-grade class at Otwell Elementary School had a simple message for 80-year-old Stanley Nelson as his visit to their class was winding down Thursday morning.

"Thank you," the class collectively told Nelson, a Korean War veteran and longtime Otwell, Ind., resident, who is the recipient of five Purple Heart medals and a Silver Star, among other honors.
Michael Bloomberg Strikes Again: New York City Bans Food Donations To The Homeless « CBS New York
Mayor Michael Bloomberg's food police have struck again!

Outlawed are food donations to homeless shelters because the city can't assess their salt, fat and fiber content, reports CBS 2's Marcia Kramer.

Glenn Richter arrived at a West Side synagogue on Monday to collect surplus bagels — fresh nutritious bagels — to donate to the poor. However, under a new edict from Bloomberg's food police he can no longer donate the food to city homeless shelters.